If you sell Medicare Advantage and/or Medicare Part D plans, then you are no doubt familiar with the Annual Election Period (AEP), which starts October 15 and ends December 7. The AEP is sometimes referred to as the "Open Enrollment Period for Medicare Advantage and Medicare prescription drug coverage." In fact, the Medicare.gov web page devoted to Medicare enrollment periods describes it this way.
That's why some clients might confuse it with the "Medicare Advantage Open Enrollment Period," which makes its return January 1. Between January 1 and March 31, Medicare recipients can switch from one Medicare Advantage plan to another Medicare Advantage plan (with or without prescription drug coverage) or return to Original Medicare and purchase a prescription drug plan.
The two enrollment periods are explained in the charts below (source: Medicare.gov).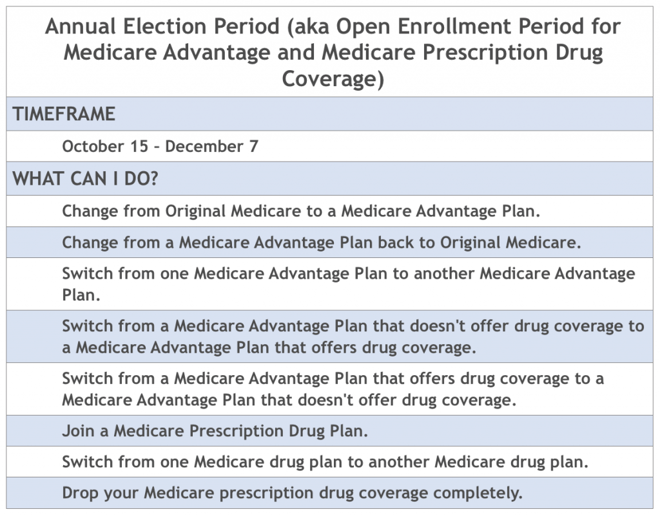 ---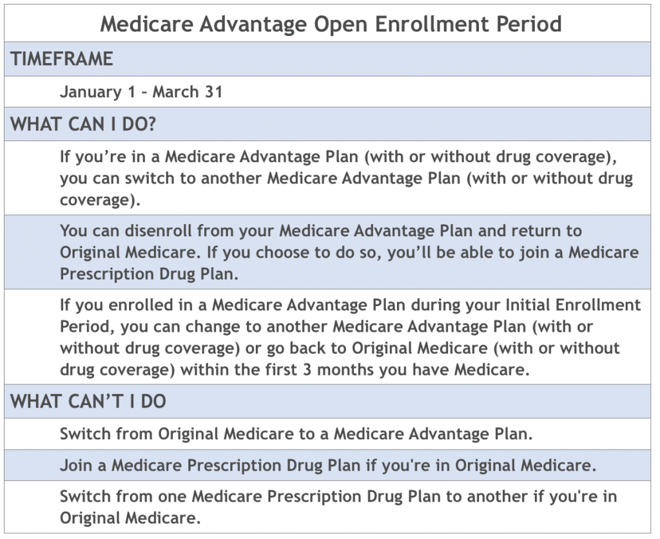 Be sure to let your clients know
Because there has not been a Medicare Advantage Open Enrollment Period for the past few years, you'll want to let your Medicare Advantage clients know about its return. Additionally, this might give you an opportunity to recruit some new Medicare Advantage clients outside the normal seven-week AEP.