Marketplace enrollment is down this year. Way down. At least that's the conclusion one might reach by looking at the enrollment trend graph on the Kaiser Family Foundation website.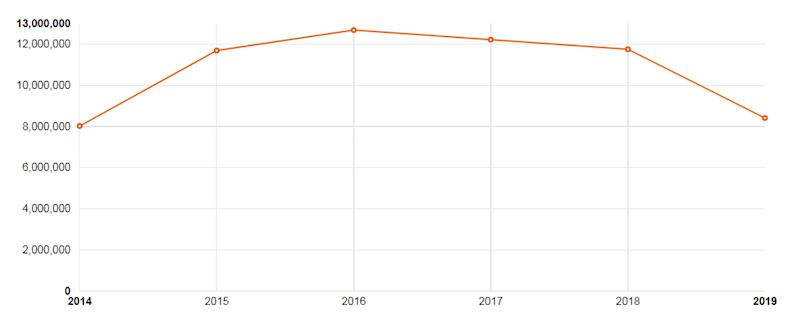 However, this graph does not tell the full story because it only includes 2019 data for those states that use the Federally Facilitated Marketplace. The enrollment numbers for 2014-2018 also include signups through State-Based Exchanges. The 2019 numbers from those states should be available sometime in March, so the graph is sure to change.
Still, by comparing state-by-state data, we can predict that the final enrollment for January 1, 2019, will be lower than January 1, 2018. Most states that use the Federally Facilitated Marketplace (Healthcare.gov) saw a year-over-year decline in enrollment, as illustrated below: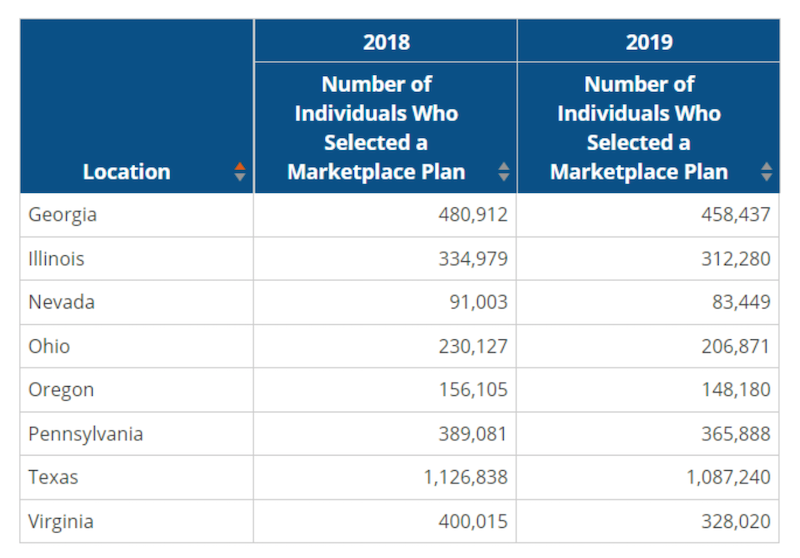 Although overall enrollment is down, it has actually increased in a handful of states.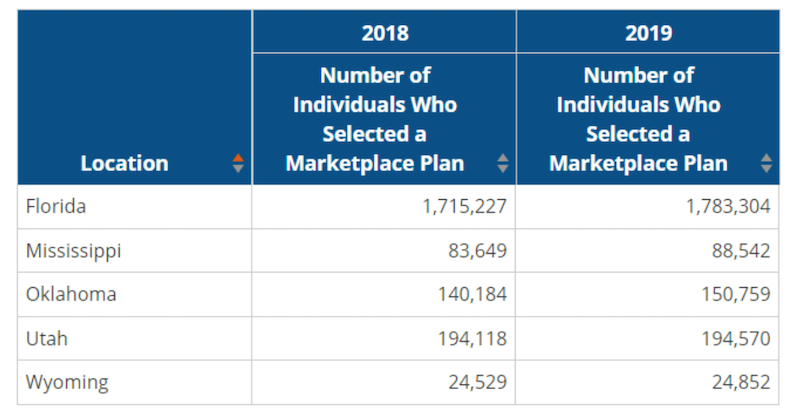 Final enrollment numbers in the states noted above can potentially decrease since there are always individuals who sign up for coverage but never effectuate their plan by paying their first monthly premium.
We'll have access to a more complete picture when the government releases numbers on effectuated policies and state-based exchange enrollments. One thing that's certain is that the cumulative effect of a reduced marketing budget for Healthcare.gov, the elimination of the individual mandate, and the availability of alternate options like expanded short-term medical durations has hurt enrollment in the individual ACA market. However, the decline does not appear to be as large as many have predicted, and that could be good news for ACA proponents.
One thing that is not reflected in the reports released by the federal government are the off-exchange enrollment numbers. Many carriers sell plans both on and off the Marketplace, and it's difficult to get a handle on how off-exchange enrollments are doing. While not readily available, that information is important since carriers that sell both on- and off-exchange plans must pool the policies together when determining medical loss ratio and proposing future premium increases.